Air Cargo Assembler And HVAC Technical Support (Moraine, OH)
This is a direct-hire position, meaning there is no "temp" period.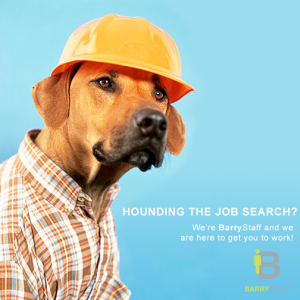 Those that have assembled HVAC systems are exactly what we are looking for. This is NOT an IT position and this is NOT a held desk position!
What You'll Do:
You will provide real time technical support assistance and troubleshooting for production, customers and the larger service network for active temperature-controlled containers. Additionally, you will coordinate the ordering and shipping of parts to the appropriate service centers.
Responsibilities:
Performs hands on troubleshooting of electrical and refrigeration systems of active temperature-controlled containers.
Determine the urgency of repairs requested by the service centers. Assess and approve the associated cost to expedite parts/materials needed to repair the containers.
Approve all replacements of damaged/inoperable containers for customers.
Responds to technical requests from production, customers or service centers and provides necessary 24/7 technical assistance to resolve internal, external, and customer issues.
Manage accurate records of spare parts inventory levels are maintained at all service centers.
Review data from past shipments and check for anomalies. Advise service center on maintenance needed based on findings.
Report to management on maintenance trends.
Responsible for the maintenance scheduling of the containers to insure that all activities are performed prior to their expiration date and that the service record of the containers are updated.
Reviews service center work orders, test and release documents for accuracy & completeness and issue approval to proceed.
Reviews and approves service center invoices and work orders for payment processing.
Job Qualifications:
High school diploma or GED required.
3 to 5 years of experience in electronic assembly work
3 years of experience technical troubleshooting (field service preferred).
Abilities, Knowledge & Skills:
Flexible with the ability to manage constantly changing workload while meeting deadlines.
Professional demeanor, tact, diplomacy and ability to maintain good relationships with internal/external customers under stressful conditions.
Must possess analytical thinking and reasoning skills.
Must be thorough and exercise attention to detail.
Must be able to set and maintain schedules.
Organizational skills; able to balance multiple priorities.
Computer skills, specifically with Microsoft Office or similar business system.
Strong interpersonal skills.
Strong team player.
Ability to read engineering drawings and electrical schematics.
Physical Demands:
Talk, hear, see.
Use keyboard, monitor, telephone, and other machines standard to office environment.
Able to seat or stand for extended periods of time
Work Environment:
Office environment; sit 90% of day, with 10% working out in manufacturing type environment.
Plant environment, heat,
Ability to travel up to 10% of time worldwide.
Ability to work night shift as needed.
Job Type: Full-time
Salary: $45,000.00 /year
Click here to apply via Indeed.com
You can also email your resume to a BARRYSTAFF recruiter at