Assembly and Packaging (Dayton, OH)
You must be able to work overtime as needed.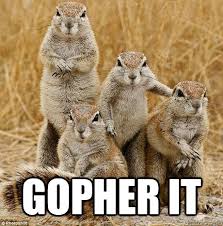 JOB DESCRIPTION:
Assemble, inspect, and pack plastic parts.
DRUG SCREEN:
You must pass a drug screen before you start work.
RAISES:
There will be a .25 raise after 30 days and another .25 raise after 60 days based on attendance and job performance. They intend to hire on at 90 days depending on job performance and dependability with another increase at 90 days.
DRESS REQUIREMENTS:
Casual- jeans or shorts, t-shirt, tennis shoes. NO OPEN TOED SHOES! Safety glasses must be worn at all times while on the floor. You will be given 1 pair of safety glasses.
LUNCH FACILITIES:
There is a microwave, refrigerator and vending machines in the break area. You will have one 1/2hour break for lunch. You must clock out and back in within 30 minutes for lunch. There are no other breaks. There is no food or drink (except water) allowed on the floor.
ATTENDANCE:
Your attendance is vital! We use a 3-Strike Policy for attendance and tardiness. The 1st strike is a verbal warning, the 2nd strike is a written warning, and a 3rd strike can result in termination. If you are late to work they will deduct .25 hours (15 mins) from your time for the day.
About BARRYSTAFF:
The job search can be a pain. That's why we're here.
BARRYSTAFF has been putting people to work for over 30 years and remains the most successful locally-owned staffing agency in Dayton. With offices in Dayton, Piqua and Springfield, we specialize in industrial, clerical, and permanent placements. If you are looking for a new career, or if you are an employer looking for new talent, you are in the right place.
Welcome to BARRYSTAFF. Let's go to work.
Job Type: Full-time
Salary: $8.50 /hour
Click here to apply via Indeed.com
You can also email your resume to a BARRYSTAFF recruiter at