Dairy Machine Operator (Dayton, OH)
BARRYSTAFF is currently seeking candidates for a machine operating position at a local dairy farm in Centerville, OH. The position 1st shift and hours are roughly 7am-5pm (keep in mind these can vary day to day). You'll likely be working 4 days per workweek.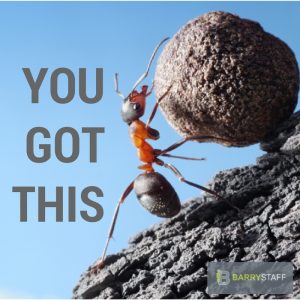 This position involves operating a machine that fills and seals cream in coffee creamer cups. You will be removing the boxes of cream from the machine and onto the conveyor belt. Must be able to lift up to 40 lbs.
If all goes well, you could receive a permanent job offer from the company we place you with after 90 days.
Candidates must have good hygiene and must meet standard regulation requirements for those working with food. They must also have own transportation.
To be considered for this position you must have clean background.
About BARRYSTAFF:
The job search can be a pain. That's why we're here.
BARRYSTAFF has been putting people to work for over 30 years and remains the most successful locally-owned staffing agency in Dayton. With offices in Dayton, Piqua and Springfield, we specialize in industrial, clerical, and permanent placements. If you are looking for a new career, or if you are an employer looking for new talent, you are in the right place.
Welcome to BARRYSTAFF. Let's go to work.
Job Type: Full-time
Salary: $12.00 /hour
Click here to apply via Indeed.com
You can also email your resume to a BARRYSTAFF recruiter at