Experienced Credit and Collections Specialist (Moraine, OH)
BARRYSTAFF is working with a company in Moraine seeking an experienced credit and collections specialist who will also function as an accounts receivable specialist.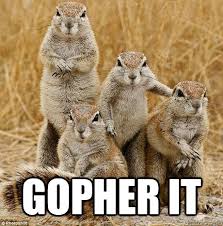 What You'll Do:
Maintain accounts receivable via collection efforts and recommend adjustments
Complete periodic — weekly, bi-monthly, and monthly — batch billing
Review customer statements for accuracy and highlight past due balances
Receive customer credit applications and complete associated exploration of credit history and creditworthiness
Prepare and administer sales tax adjustments
What You'll Need:
Associate's Degree in accounting or related field
At least 2 years of experience
Proficient in the use of standard office equipment (computer, fax, copier, automated accounting systems, Google docs, Microsoft Office Suite)
Hours:
8am – 5pm (M-F)
Also: 401(k), paid time off, holidays, comprehensive benefits package
About BARRYSTAFF:
The job search can be a pain. That's why we're here.
BARRYSTAFF has been putting people to work for over 30 years and remains the most successful locally-owned staffing agency in Dayton. With offices in Dayton, Piqua and Springfield, we specialize in industrial, clerical, and permanent placements. If you are looking for a new career, or if you are an employer looking for new talent, you are in the right place.
Welcome to BARRYSTAFF. Let's go to work.
Job Type: Full-time
Salary: $17.00 to $18.00 /hour
Click here to apply via Indeed.com
You can also email your resume to a BARRYSTAFF recruiter at