Fiberglass Quality Inspection Specialist (Springfield, OH)
Immediate Opening in Springfield!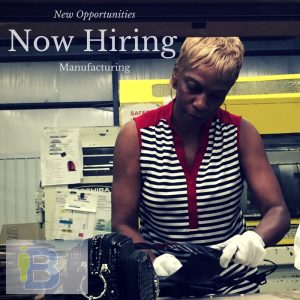 What You'll Do:
You will diagnose quality issues and work to solve the root of the problem
You will explore containment solutions for issues found on customer sites
Inspect and recommend the reworking of parts as necessary.
May rework paint defects on occassion
What You'll Need:
The candidate must have two years of experience or a 2-year degree
Previous experience in manufacturing and/or quality control/assurance is preferable
Must have a knowledge of fiberglass/body and paint repair and reinforced plastic
Must have good customer service skills and be able to talk at meetings about issues and customer plant management
Please Note:This company offers a great benefits package that includes profit sharing, vacation time, 14 holidays per year, the option to purchase stock, a retirement plan, 401(k), health and life insurance.
About the Company:
We'll place you with a Springfield, OH company that makes a wide range of products such as
shielding, vehicle parts, marine parts, structural reinforcement, telecommunications equipment, and industrial fan blades.
About BARRYSTAFF:
The job search can be a pain. That's why we're here.
BARRYSTAFF has been putting people to work for over 30 years and remains the most successful locally-owned staffing agency in Dayton. With offices in Dayton, Piqua and Springfield, we specialize in industrial, clerical, and permanent placements. If you are looking for a new career, or if you are an employer looking for new talent, you are in the right place.
Welcome to BARRYSTAFF. Let's get to work.
Job Type: Full-time
Salary: $18.00 to $22.00 /hour
Click here to apply via Indeed.com
You can also email your resume to a BARRYSTAFF recruiter at