Landscaping (Miamisburg, OH)
Are you ready to work outside?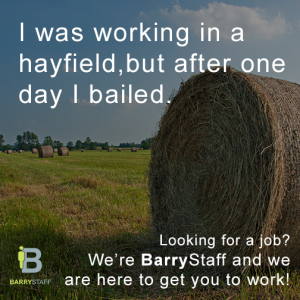 You'll be: mulching, mowing, trimming, hedging.
Hours will vary depending on weather and progress of the project. You'll mostly work Monday through Friday during summer and fall months, but some Saturdays may be required.
You must pass a pre-employment drug screen.
You must bring your lunch to the job site.
**Remember to always call BARRYSTAFF if you are going to be late or miss work. You must call at least 2 hours before your shift.**
About BARRYSTAFF:
The job search can be a pain. That's why we're here.
BARRYSTAFF has been putting people to work for over 30 years and remains the most successful locally-owned staffing agency in Dayton. With offices in Dayton, Piqua and Springfield, we specialize in industrial, clerical, and permanent placements. If you are looking for a new career, or if you are an employer looking for new talent, you are in the right place.
Welcome to BARRYSTAFF. Let's go to work.
Job Type: Full-time
Salary: $12.00 /hour
Click here to apply via Indeed.com
You can also email your resume to a BARRYSTAFF recruiter at