Machine Operator (Springfield, OH)
We're hiring for positions on 1st and 3rd shift!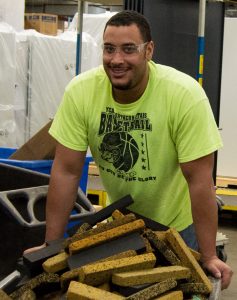 We're looking for:
Machine operators (working with heavy machinery from setup to operation)
Machine helpers (assist machine operators by performing other duties such as supplying or holding materials or tools and cleaning work areas and equipment)
Parts load/unloader (putting parts onto a belt or taking them off for inspection. Also loading up machines to perform daily tasks)
We need candidates that have good work history. Must be able to pass a pre-employment drug screen and have a clean background.
About BARRYSTAFF:
The job search can be a pain. That's why we're here.
BARRYSTAFF has been putting people to work for over 30 years and remains the most successful locally-owned staffing agency in Dayton. With offices in Dayton, Piqua and Springfield, we specialize in industrial, clerical, and permanent placements. If you are looking for a new career, or if you are an employer looking for new talent, you are in the right place.
Welcome to BARRYSTAFF. Let's go to work.
Job Type: Full-time
Salary: $11.50 /hour
Click here to apply via Indeed.com
You can also email your resume to a BARRYSTAFF recruiter at