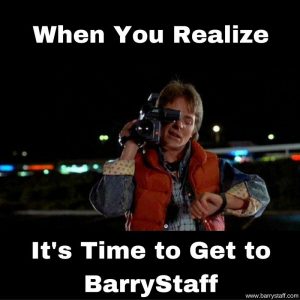 What You'll Do:

Take daily work assignments from diemaker
Operate large surface grinder
Operate mills (Bridgeport and Prototrak)
Additional duties may include jig bore, jig grinder, engine lathe, and boring mill.
What You'll Need:
Good skills including Communication, reliability, attendance
Good work history
Reliable transportation
Hours:
7am – 3:30pm (M-F)
About the Company:
We'll place you with a company that designs and builds special metal stamping dies for industries including automotive, truck & bus, appliance, lawn & garden, general hardware, and aerospace. The production is small to medium batch and does not require SPC. New dies require first article inspection certification. Wage commensurate with experience.
About BARRYSTAFF:
The job search can be a pain. That's why we're here.
BARRYSTAFF has been putting people to work for over 30 years and remains the most successful locally-owned staffing agency in Dayton. With offices in Dayton, Piqua and Springfield, we specialize in industrial, clerical, and permanent placements. If you are looking for a new career, or if you are an employer looking for new talent, you are in the right place.
Welcome to BARRYSTAFF. Let's get to work.
Job Type: Full-time
Salary: $10.00 /hour
Click here to apply via Indeed.com
You can also email your resume to a BARRYSTAFF recruiter at