Material Handler (Vandalia, OH)
Temp-to-hire opportunity for a Material Handler's on 2nd and 3rd shift.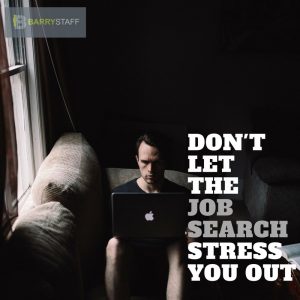 What You'll Do:
Selected candidate will be responsible for moving, loading, and unloading raw materials within a production facility. This is a very physical position and will require an extensive amount of walking, carrying, and lifting. *This IS NOT a forklift position.
Perform basic preventative maintenance on hopper loaders, grinders, and dryers
Load plastic resins into machine hoppers
Clean & empty grinder bins as needed
-Load & unload materials to/from pallets and shelves
Operate pallet jacks frequently
Occasional operation of forklifts, industrial trucks, or electric hoists
Requirements:
High School diploma or GED
Ability to read work orders and follow verbal instruction provided in English
Advanced attention to detail
Intermediate math skills / ability to multiply and divide
Basic knowledge of Microsoft Word & Excel
Ability to frequent lift and move up to 50 pounds.
About BARRYSTAFF:
The job search can be a pain. That's why we're here.
BARRYSTAFF has been putting people to work for over 30 years and remains the most successful locally-owned staffing agency in Dayton. With offices in Dayton, Piqua and Springfield, we specialize in industrial, clerical, and permanent placements. If you are looking for a new career, or if you are an employer looking for new talent, you are in the right place.
Welcome to BARRYSTAFF. Let's get to work.
Job Type: Full-time
Salary: $12.85 /hour
Click here to apply via Indeed.com
You can also email your resume to a BARRYSTAFF recruiter at