Packaging and Taping (Moraine, OH)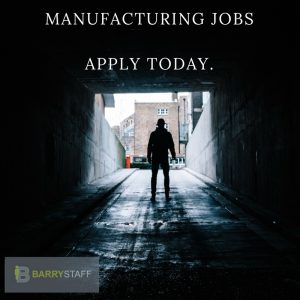 BARRYSTAFF is currently seeking candidates for a position in a production/warehouse environment in Moraine. The position includes packing boxes, taping them (with a tape gun) and corrugating boxes. Please know that this position is fast paced. We are looking for candidates with previous packaging experience. This is a 1st shift position (7am-3:30pm).
Must have a clean background and high school diploma or GED.
Please submit resume to be immediately considered.
About BARRYSTAFF:
The job search can be a pain. That's why we're here.
BARRYSTAFF has been putting people to work for over 30 years and remains the most successful locally-owned staffing agency in Dayton. With offices in Dayton, Piqua and Springfield, we specialize in industrial, clerical, and permanent placements. If you are looking for a new career, or if you are an employer looking for new talent, you are in the right place.
Welcome to BARRYSTAFF. Let's go to work.
Job Type: Full-time
Salary: $10.00 /hour
Click here to apply via Indeed.com
You can also email your resume to a BARRYSTAFF recruiter at