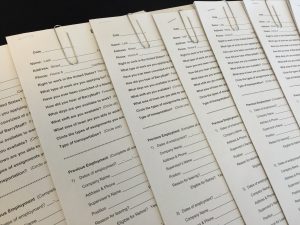 After a successful job fair in Springfield last month, BarryStaff will be holding another at its Dayton headquarters on July 19.
Available positions include warehouse associates, clerical workers and positions on an inside sales team. Several positions – many of them centered on plastic injection molding – will need filled immediately.
All shifts are available. Most positions pay between $9 and $12 an hour.
"Our Springfield office was brand new and had never held a job fair before," said President Doug Barry. "The turnout was outstanding. We hope to keep that going in Dayton and put even more people back to work."
The Dayton event will be held at the company's facility (230 Webster Street) from 11 a.m. to 3 p.m. A local bakery will provide snacks. Juice and punch will also be provided.
Although candidates are free to bring resumes, they are not required. Experience in light industrial work will be an asset.
Candidates will be subject to a background check. A drug screen will be administered at the time of placement.