FOR IMMEDIATE RELEASE
September 7, 2016
BARRYSTAFF launches program for veterans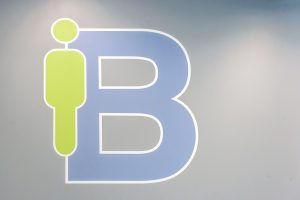 DAYTON, OH – BarryStaff is proud to announce a new program that takes special initiative to put more veterans to work across the Miami Valley.
"First and foremost, this is the right thing to do," said BarryStaff President Doug Barry. "We know that veterans are dependable employees. That, in turn, works for our clients."
BarryStaff's program, called "Jobs 4 Vets," will consist of regular mass hiring events. Veterans – and family members in need of work – are invited into the BarryStaff office to begin the application process and interview with BarryStaff recruiters.
The first Jobs 4 Vets event will be held September 8 in the BarryStaff community room. The event will include food, drinks, giveaways and networking opportunities.
The press is welcome to attend the event. There will be interview opportunities.
"Ohio's veterans have a lot to offer the employers in the greater Miami Valley," said Daniel Semsel, director of Veterans Employment Services for Goodwill Easter Seals Miami Valley. "They bring leadership skills, discipline, and initiative to succeed in a variety of vocations and with the rebirth of industry in the Dayton area, the time is right to capitalize on our veteran workforce"
BarryStaff will be looking for veterans to fill approximately 50 positions with employers both large and small. Jobs range from forklift, extrusion and CNC operating positions to general labor jobs. A number of clerical positions are also available. Pay can range from $9 to $15 an hour.
BarryStaff would like to thank several organizations for their assistance in planning this event. The Goodwill Easter Seals Veterans & Employers Connection, Volunteers of America, the Ohio National Guard, Wright-Patterson Air Force Base Airman and Family Readiness Center and various American Legion and VFW posts across the Miami Valley were all instrumental in the planning process.
What: Jobs 4 Vets Hiring Event
When: Thursday, Sept. 8
Time: 11 a.m. to 3 p.m.
Where: 230 Webster Street, Dayton, OH 45402
Media Contact:
Andy Sedlak
Communications Director
(937) 422-2254
andy@barrystaff.com