29 annoying words and phrases on your résumé that make hiring managers cringe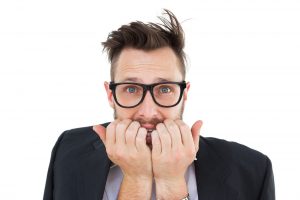 While many large companies use automated résumé-screener software to cut down the initial pool of job applicants, loading your résumé with meaningless buzzwords is not the smartest way to get noticed.
"Nearly everyone is guilty of using buzzwords from time to time, but professionals are evaluated increasingly on their ability to communicate," says Paul McDonald, senior executive director for professional-placement firm Robert Half.
Some of the major problems with using buzzwords, according to Mary Lorenz, a corporate-communications manager at CareerBuilder, are that they have become so overused that they've lost all meaning, and they don't differentiate the job seeker from other candidates because they're so generic.
Other, less jargony words and terms should be avoided when they serve little purpose to the hiring manager. All these words do is waste their time and, as a result, you lose out on the few precious seconds a recruiter spends scanning your résumé.
Instead, Lorenz says job seekers should speak in terms of accomplishments and show rather than tell.
"Avoiding overused terms can help job seekers convey their message and stand out from the crowd," McDonald says.
Here's what you should avoid:
1. 'Leadership'
According to LinkedIn, "leadership" was the top buzzword on its user's profiles. And if the word doesn't help you stand out on your LinkedIn profile, you can bet it won't make your résumé more eye-catching, either.
Rather than saying you have excellent leadership skills, you'd do better to highlight specific examples of when you demonstrated these skills and what kind of results you saw.
2. 'Exceptional communicator'
Tina Nicolai, who has read more than 40,000 résumés since founding her company Résumé Writers' Ink, previously told Business Insider that skills like being an "exceptional communicator" are "baseline expectations in today's market." Stating that you are really great at communication isn't, in fact, saying very much.
3. 'Best of breed'
When CareerBuilder surveyed more than 2,200 hiring managers, it found "best of breed" to be the most irritating term to be seen on a résumé.
The phrase offers little meaning and doesn't help differentiate candidates. "Employers want to know what makes the job seekers unique, and how they will add value to the specific organization for which they're applying," Lorenz says.
4. 'Phone'
Career coach Eli Amdur tells Business Insider that there is no reason to put the word "phone" in front of the actual number: "It's pretty silly. They know it's your phone number."
The same rule applies to email.
5. 'Results-driven'
"Instead of simply saying that you're results-driven, write about what you did to actually drive results — and what those results were," Lorenz suggests.
6. 'Seasoned'
"Not only does this word conjure up images of curly fries," says Rita Friedman, a Philadelphia-based career coach, but "it is well-recognized as a code word for 'much, much older.'"
7. 'Highly qualified'
McDonald says using terms like "highly qualified" or "extensive experience" won't make you seem better suited for the job — in fact, it could have the opposite effect. Instead, he suggests you focus on the skills, accomplishments, and credentials you bring to the role.
8. 'Responsible for'
Superfluous words like "responsible for," "oversight of," and "duties included" unnecessarily complicate and hide your experience, says Alyssa Gelbard, founder and president of Résumé Strategists.
"Be direct, concise, and use active verbs to describe your accomplishments," she suggests.
Instead of writing, "Responsible for training interns …," simply write, "Train interns …"

9. 'NYSE'
Vicky Oliver, author of "Power Sales Words" and "301 Smart Answers to Tough Interview Questions," says you should spell out any acronyms first and put the initials in parentheses. For example, "NYSE" would read "New York Stock Exchange (NYSE)."
"For starters, acronyms are capitalized, and all caps are harder to read than upper and lower case," she says. "It's also really difficult to wade through a piece of paper that resembles alphabet soup."
10. 'References available by request'
This outdated phrase will unnecessarily show your age, Gelbard says: "If you progress through the interviewing process, you will be asked for personal and professional references."
11. 'Ambitious'
"Of course you would never say you're 'lazy' either, but calling yourself ambitious doesn't make any sense on a résumé," Friedman says.
"It can imply that you're targeting this job now, but will quickly be looking to move up in the company because you won't be satisfied in the role, leaving the employer stuck with doing a new job search in the very near future."
12. 'Team player'
"Who doesn't want to be a team player? If you're not a team player, you're probably not going to get the job," McDonald says.
But using this term isn't going to make you stand out from other candidates. "Instead, use an example of how you saved a company time, money, and resources on a team project or in collaboration with others."
13. 'Microsoft Word'
Yes, you and everyone else.
It's assumed that you have a basic proficiency in Microsoft Office, Gelbard says. Unless you have expert proficiency, there's no need to include it on your résumé.
14. 'Interfaced'
"Words like this make you sound like an automaton," Oliver says. "Most recruiters would rather meet with a human being. Keep your verbs simple and streamlined."
15. 'Hard worker'
It's true that a company is less likely to consider you if you haven't worked hard or don't come across as someone who will put in what it takes to get the job done, but that doesn't mean writing "hard worker" will convince hiring managers of your efforts.
"Give concrete examples of how you've gone the extra mile, rather than using a non-memorable cliché," McDonald suggests.
16. 'Hard'
Speaking of the word "hard," using it to describe your work tasks can also have a negative effect.
ZipRecruiter hosts a database of more than 3,000,000 résumés, which small businesses, individual employers, and recruiters looking for candidates can rate on a scale of one to five stars (one being the lowest, five the highest). After ZipRecruiter analyzed these résumés and their ratings, it found a correlation between certain keywords and low ratings.
The word "hard" was found to a strong correlation with one-star reviews, with up to a 79% greater likelihood of receiving the lowest rating. It's likely the word gives employers the impression that you're put off by hard work.
17. 'Punctual'
Being punctual is great, but it's also pretty basic to holding down a job. Don't waste the space on your résumé.
Read the full article from Business Insider by clicking here.