BARRYSTAFF competes for prestigious award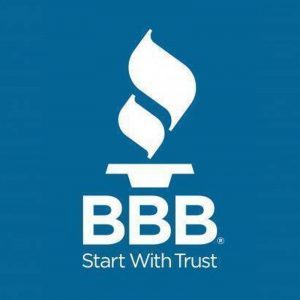 BarryStaff is competing for the prestigious Better Business Bureau Eclipse Integrity Award.
After receiving a nomination last year, the company has submitted an entry that speaks to its ethical practices. Among the highlights are specific excerpts from its code of conduct, handwritten letters from supporters, an explanation of safety practices and testimony from employees and clients alike.
"It may sound like a cliche but the truth of the matter is that I'm extremely proud that my group is nominated," said president Doug Barry. "They roll up their sleeves and work hard every day. Every one of them represents the work ethic that my parents founded this company on."
In fact, co-founder Pam Barry wrote a letter to judges that's included in the entry.
"This company is personal to us," she said. "We gambled when we ventured out on our own. We've made many memories over the past 30 years."
Two employees have been with BarryStaff for almost that entire run. One of them is office manager Kerri Voelkel.
"My job has been my safe place and my sanctuary when the rest of the world around me has been crazy," Voelkel said with a laugh.
If BarryStaff is selected as a finalist, company representatives will attend an awards dinner in early May. Winners are announced that evening.
"It's been a fun process," Doug Barry said. "Everyone's gotten involved and we've dusted off a bit of history when putting together our entry. It brought everything back home."