BARRYSTAFF's November Newsletter

American manufacturers are looking forward to a big comeback once the election is over
By Akin Oyedele
US manufacturers had a strong start to the fourth quarter and are looking forward to the end of the presidential election, according to Markit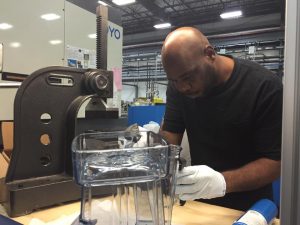 Economics' preliminary report on the sector for October.
The flash purchasing manager's index (PMI) rose to 53.2, Markit said on Monday. The index is based on a survey of manufacturers, and the "flash" reading is based on 85% to 90% of all responses collected every month.
Economists had predicted that the PMI was unchanged at 51.5, according to Bloomberg. A reading above 50 indicates that the sector is still in expansion.
"Both output and new orders are rising at the fastest rates for a year amid increasingly widespread optimism that demand will pick up again after the presidential election, which has been commonly cited as a key factor that has subdued spending and investment in recent months," said Chris Williamson, chief business economist at IHS Markit, in the data release.
Manufacturing production increased for a fifth straight month, and new export orders improved from September. The rise in unfinished work due to backlogs was the most in a year. Also, companies said there was more capacity pressures at their plants, partly because they had slowed the pace of hiring.
The manufacturing sector has not yet fully recovered since the dollar's rise and weak global economic conditions crushed demand for US goods last year.
In September, the PMI rebounded from a contractionary reading of 49.4 — the first slip into that territory since February. Some respondents to Markit's survey reported a rise in domestic and international sales, with some customers buying ahead of anticipated price increases.
Manufacturing has been a hot button topic in the presidential campaign. Republican nominee Donald Trump has repeatedly said the US does not make things anymore, and has vowed to bring back manufacturing jobs from Mexico and China.
It's worth noting that manufacturing now makes a much smaller contribution to the US economy compared to the services sector, where two-thirds of all activity takes place.
This piece was originally published by Business Insider.
Client Spotlight: Todd Evans of the Landing Apartments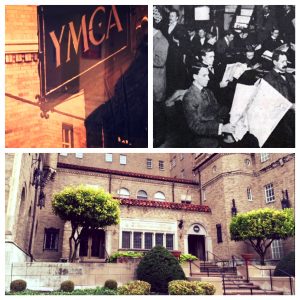 Todd Evans works in one of the most unique buildings in downtown Dayton.
"As a native Daytonian, I find a lot of pride in it," he said.
To be truthful, Evans doesn't merely work at the Landing apartment building, which originally opened in 1929 as a YMCA. He looks after it. He's the property manager at the building, and can provide a detailed history like snapping his fingers.
He'll quickly tell you that at the end of the 1920s, the first three floors were public spaces. Floors four through 11 were men's sleeping rooms, which were rented by the night.
The back half of the building housed the Y's fitness centers.
Today, there are 72 apartment units in the building. A companion development of more condo-style apartments brings the total number of units at the Landing to 166.
The building is owned by McCormack Baron Management, based in Missouri.
Evans only recently starting working with BarryStaff, but he says he's grateful for the flexibility the relationship has offered so far.
"Our HR department is in St. Louis," he said. "It takes time to hire someone.
"I like being able to call BarryStaff and give them a description of the job and the type of person I'm looking for."
The Landing building is on the National Historic Registry.
Employee Spotlight: Julie Mettert-Vann of Ritter Plumbing
Julie Mettert-Vann worked with BarryStaff about six years ago. At the height of the Great Recession, the company found her work as a server. So when she recently found herself looking for work again, she knew who to contact.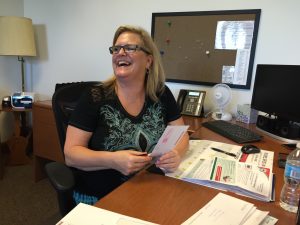 She went back to longtime staffing specialist Teresa Myers – who found her work the first time around.
"We just had such a good report," Mettert-Vann said.
Myers agreed.
"She was such a sweetheart," Myers said. "She's such a hard worker. I knew I could find her something."
A job as an office assistant with Ritter Plumbing & Pipeline Co. opened up a few days before the two connected. It was just a few miles from Julie's home and it instantly appealed to her.
"It was totally meant to be," she said.
The folks at Ritter agreed. She started in mid-October and hit the ground running.
"This is different from being in 'Corporate America,'" she said. "They're so calm here. And so laid back.
"As long as they're here, I'll be here," she said.
Seeing as how Ritter has been operating since the 1950s, you expect to see Julie in that office for a while.
Available for Work: Tony Tontrup
Extensive customer service and sales experience
Attended the University of Dayton and New Bremen High School
Acknowledgements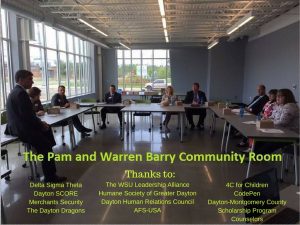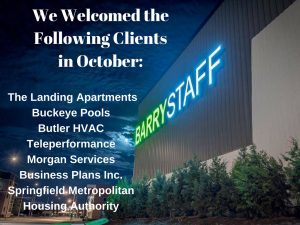 Random Business Fact: If Bill Gates were a country, he'd be the 37th richest on earth.