BARRYSTAFF's October Newsletter

JOBS 4 VETS a success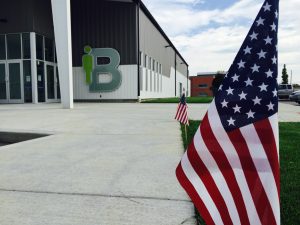 After months of prep work, BarryStaff's JOBS 4 VETS hiring event went off without a hitch in early September.
One veteran called the staffer who offered her a job an "angel."
"I really appreciate this opportunity that BarryStaff has given me," said Robert Dewberry, who joined the United States Army right after high school and served from 1978-1991.
"If there's one thing I would tell my fellow comrades, it's to not lose hope," Dewberry said. "Take the opportunities that are open and know that you have a part in bringing back the community."
"You're still being used," he said. "You can still be a help to our city."
American flags lined BarryStaff's front lawn the day of the event. Cupcakes and refreshments were served and each job candidate received a job readiness bag. It included, among other things, a BarryStaff T-shirt.
BarryStaff's relationship with veterans in the community will endure. Because of ongoing partnerships with the Goodwill Easter Seals Veterans & Employers Connection and Volunteers of America, BarryStaff hopes to put more veterans to work on a continual basis.
That said, another event specifically to celebrate veterans in the community is likely.
"This isn't a one-and-done thing," said BarryStaff President Doug Barry. "We look forward to seeing this event grow."
Click here to hear from a veteran who attended JOBS 4 VETS.
Local business praises veteran employees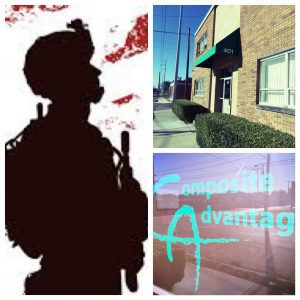 Four veterans — working through the JOBS 4 VETS program — were placed with Composite Advantage in Dayton. The results have been fantastic.
"They want to understand the whole operation," said Ruth Reeve, who works in human resources for the company. "I think there are habits and disciplines they picked up in the military that serves them well."
Composite Advantage is a leading supplier of products for bridges, waterfront infrastructure and rail platforms. The four vets BarryStaff placed with the company are doing everything from molding to working with hand tools and table saws to painting.
A couple of Composite Advantage's managers are veterans and have long advocated for the use of more vets in the workplace.
"BarryStaff helped us bring them in," Reeve said. "Before, we didn't have a way to reach out to that community."
BarryStaff president Doug Barry is proud of the outcome so far.
"This is why we do what we do," he said.
Client spotlight: Anne Ross Taylor of M&M Title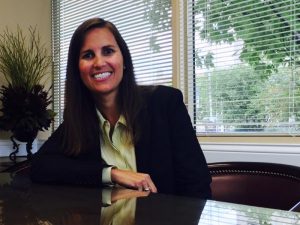 Glance inside the offices of M&M Title and you'll see a workplace aptly described as "fast-paced" and "transactional-intensive."
"There is a very high learning curve around here," said company president Anne Ross Taylor.
The company, which deals in residential and commercial real estate transactions, is getting roughly 100 orders a month. Most residential transactions are on a 35-day timeline and five or six people in M&M's office may work with the transaction before it's finalized.
Schedules are tight. That's why Taylor relies on the temp-to-hire process.
"We can each take each other for a test drive," she says.
She chooses to "test drive" candidates provided by BarryStaff. The two companies have enjoyed a successful relationship for a handful of years. There are currently two BarryStaff recruits in M&M's office. Another worked with M&M well over a year before moving out of the area.
"I trust the people at BarryStaff to find me the candidate I need," she said. "It's matchmaking … in a business context."
Employee spotlight: Lerin Davenport of Brainerd Industries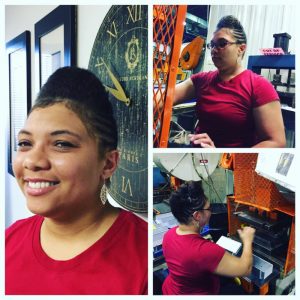 Life is full of lessons. And Lerin Davenport has learned a few at Brainerd Industries in Miamisburg.
She previously worked in retail, with no manufacturing experience. Once on the floor, Davenport couldn't help but notice people twice her age were working twice as fast as she was.
"You have to practice," she said. "And there's no way to practice without doing it."
That kind of can-do attitude impressed Davenport's supervisors at Brainerd. She was hired on full-time in September.
Brainerd makes parts for consumer electronics, appliances and vehicles. In their facility, stamping, blanking, die cutting, printing and powder coating is a way of life.
Davenport learned the routine by watching. She's mastered "some" of the machines, but continues to plug away.
"I can't complain," she says with a grin that suggests she's better than she's letting on.
Life on the factory floor has been full of surprises. For one, the Xenia native didn't expect to see so many other women in the industry.
Prior to BarryStaff, she'd only worked with one other staffing company. It didn't go well. While living in Columbus, Davenport was asked to report to jobs only to find out upon arrival that the company had overloaded the order. It wasn't unusual to be sent home without even clocking in.
She was understandably wary when she came to BarryStaff. Staffers knew she was nervous about factory life, so they called to check in after she started.
"That told me they believed in me," she said.
Now Davenport takes pride in speaking the language of manufacturing.
"It's all about communication," she said. "I understand where people are coming from."
Available for work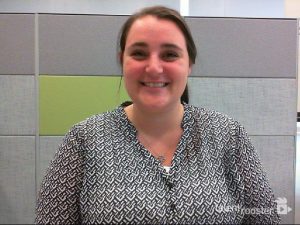 Alexis Terzian
Interested in clerical work
University of Dayton graduate
Proficient in Microsoft Office
Experience in marketing, customer service and sales
Acknowledgements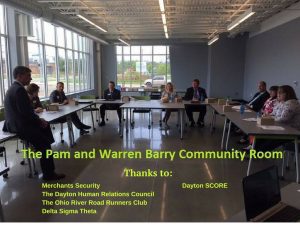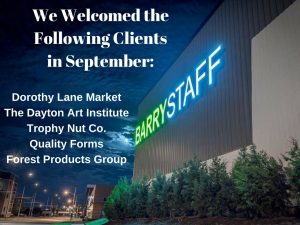 Random business fact: Marvel Comics once owned the rights to the word "zombie."