BARRYSTAFF's September Newsletter
BARRYSTAFF plans job fair for U.S. veterans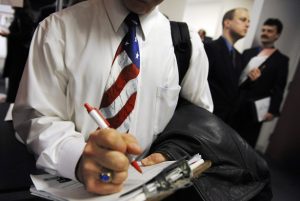 After meeting with several organizations, BarryStaff is proud to announce that it will begin a new program aimed at getting more veterans back into the workplace.
"First and foremost, this is the right thing to do," said BarryStaff President Doug Barry. "Research also shows veterans are dependable employees. That, in turn, works for our clients."
BarryStaff's program, called "Jobs 4 Vets," will consist of regular mass hiring events. The first is slated for Sept. 8 in the BarryStaff community room. The event will include food, drinks, giveaways and networking opportunities.
Countless reports have advocated for the use of veterans in the workplace. Notably, the Center for a New American Security once held confidential interviews with 87 representatives from 69 different companies. They noted a fierce loyalty that many veterans felt for their organizations and also referenced a lower turnover rate compared to civilian employees.
The bulk of BarryStaff's clients are manufacturers. According to Erin Brenner, a case manager with Volunteers of America, many out-of-work veterans across the Miami Valley already boast manufacturing experience.
Available jobs range from forklift, extrusion and CNC operating positions to general labor jobs. Pay can range from $9 to $16 an hour.
BARRYSTAFF addresses shortage of area workers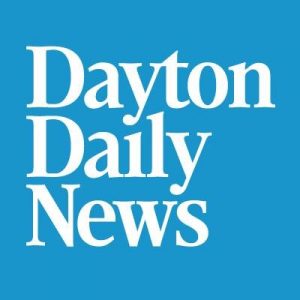 The unemployment rate is shrinking locally but another battle ensues — finding skilled workers to fill open positions.
In late August, the Dayton Daily News reached out to BarryStaff president Doug Barry for his take.
"We've had a severe shortage of employees," Barry told the paper. "There is a shortage of skilled workers. But I have employers say, 'Show me someone with initiative and I can show them what to do.'"
After a small increase in June, jobless numbers were down in July. The paper reported that in Montgomery County, the unemployment rate shrank to 4.7 percent from 4.9 percent. The number of unemployed workers fell by 1,300.
BarryStaff recently made the decision to set its sights on people who have never been part of the workforce before, recognizing that one of the most significant barriers is an unfamiliarity with the process.
"They don't know how to get jobs," Barry said.
Click here to read the full Dayton Daily News article.
Rising Star: Lindsay Riddle of Muha Construction
Muha Construction is a busy place. Especially on Mondays.
There are architects in the building and sub-contractors are everywhere. To hear Lindsay Riddle sum it up, it's "crazy."
All the activity swirls around Riddle, who mans the front desk. She's answering phones, handling payroll and purchase orders and even scheduling interviews.
"Sometimes the work is administrative," she says. "Sometimes it's HR or finance."
Muha, a construction and painting company on Congress Park Drive in the Centerville-Washington Twp. area, points to Riddle as a rising star. Mentors have been teaching her the ins and outs of contracting. And the one-time anthropology major now has a new passion.
"I've learned how to trust your employees but also how to think with your brain," she said.
She arrived at Muha through BarryStaff, which was within shouting distance of her apartment in Dayton.
"When you go into those types of places, you don't know what to expect," she said. "But BarryStaff really put me in a position to succeed."
Click here to watch a short video shot at Muha Construction.
Employee Spotlight: Emma Munch of Grunder Landscaping