How Do Staffing Agencies Work? 5 Tips for the Employer
By Robert Half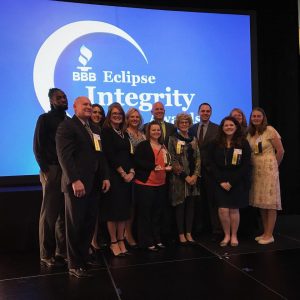 Does your business need short-term help during a busy period? Are you short-staffed, yet not ready to hire a full-time employee? Maybe you're wondering, "How do staffing agencies work — and do I need one when I have only temporary or seasonal hiring needs?"
Hiring solutions come in all sizes. Full time, yes, but also temporary, temporary-to-full-time, contract and project. Whatever your hiring needs, a top-rated, professional staffing agency gives you quick access to highly skilled professionals you might not find on your own. That eases the workload and provides peace of mind that none of your important projects will be delayed and no details will slip through the cracks.
So how do staffing agencies work — and how can you work most effectively with them? Here are five tips for optimizing your experience as a staffing agency client.
1. Engage a specialized staffing agency
When you work with a staffing agency, make sure it specializes in the type of staff you need. Non-specialized or generalist firms work with a broad variety of candidates, so finding someone with the exact skills and qualifications you need is more difficult and takes longer than if you work with a firm that's focused on your field.
In addition, specialized staffing firms have a better sense of the candidate marketplace in your industry and geographic area and can effectively evaluate candidates' experience and skills. Getting a good match the first time saves you time and money.
2. Communication is key
Try to speak with a staffing manager directly rather than communicating only via email. He or she will ask you about your staffing requirements and the length of time you need extra staff.
Make sure you create a job description that completely describes the position's responsibilities so your recruiter knows the skills the candidate must have. (We've come up with a blueprint for creating a job description that can simplify the process.) Mention any policies your business follows, such as dress code, hours (including how you handle overtime) and breaks. These details help your representative get a sense of your corporate culture and what type of professional is likely to succeed there. When you feel you've clearly defined your needs, let the recruiter know. He or she will start the search immediately.
3. Get ready, get set …
Prepare your business and the office itself to accommodate a temporary professional. Maximize the benefits of temporary staff to your company and team by setting up in advance. Create a designated workspace. If a computer or phone is necessary, make sure it's installed and functioning before the interim worker's first day. And once you've brought in your new temporary worker, make him feel part of the team:
Ensure a smooth start by providing an orientation as you would for any new staff member. Make all appropriate team introductions and designate a point person for any questions that may arise.
Be inclusive and encourage team bonding by inviting the temporary worker to staff functions such as lunches, team meetings and other group efforts.
Check in with temporary professionals, as well as the staff members they interact with, to evaluate performance. Even if interim workers have the necessary skills, it's important to achieve a good fit with your corporate culture as well.
4. Follow up
Providing feedback about the new worker to your staffing agency representative helps both the recruiter and yourself with any future talent searches. Notify the agency at once if there are any problems, and let the recruiter know what specific aspects of the individual's performance have stood out.
5. Weigh fees vs. costs
For you, the client, there are fees associated with using a staffing agency, but the overall cost is typically a net savings for you if you go with the right firm. Because finding qualified, skilled employees can be time-consuming, you save time and money when you turn this process over to staffing experts. Plus, the most reputable staffing agencies are likely to offer a satisfaction guarantee. So if you aren't happy with the employee, the firm will identify a replacement.
Communicate your goals and needs to the staffing agency recruiters every step of the way, and you'll be in the best position to maximize your working relationship with them.
Read the original posting here.