Mass Hiring Event Announced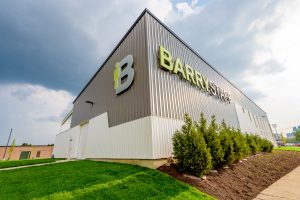 Mass Hiring Event Scheduled for Brookville Company
A premier Brookville employer is looking for new employees. At least a dozen jobs need to be filled by the end of the week.
BARRYSTAFF will be holding a mass hiring event on August 4 in an effort to seek out candidates. All jobs are based in manufacturing and pay between $12 and $15 an hour. Jobs include – but are not limited to – material handlers, production associates, extrusion operators and injection technicians.
Candidates will not be working on a temporary basis. These are permanent jobs with the company.
Interested candidates are encouraged to arrive at the BARRYSTAFF office between 1 p.m. and 2 p.m. on Thursday. A screening assessment, which could take roughly an hour, will be administered. It will test a candidate's logic, reasoning and math skills.
What: Brookville Hiring Event
When: Thursday August 4
Time: 1pm
Where: BARRYSTAFF OFFICE at 230 Webster Street in Dayton, OH