The 10 Most Important Factors That Help Me Determine Candidate Fit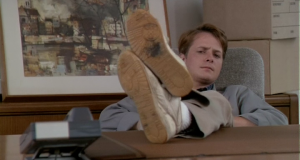 You may have heard the old saying "hire for fit, teach skills." And, it's genuinely true. Hiring for fit, or more accurately, attitude, has become something I've espoused closely over the years. Now that I am running my own company, it's more important than ever not to get the greatest coder, but to find the person willing to bring a smile to a difficult job every day, look at an issue a totally different way, and take feedback regularly.
And, from my experience, there are specific qualities I can screen for to determine if the candidate has the right attitude and will be a fit. Here are the ten questions that help me decide:
1. Are they enthusiastic?
How you can tell: In our process, I always give the employee the chance to reach back out to me after the phone interview. While this may not work for all companies, it works well here, because I only want people who WANT to be here and I tell them so. I won't schedule a follow up to the phone interview until they contact me.
2. Can they adapt to our agency model (corporate environment, startup culture, insert your thing here).
How you can tell: We use a tool called Vitru to help identify if someone has adaptability. I know other companies use Gallup's Strengthsfinder. However, you can also see how they adapt if you mess something up, which I inevitably do.
While I don't recommend playing mind games with a likely nervous candidate, do take note of how they react to their potential future workspace and colleagues. If someone brings them the wrong coffee, what is their reaction? If you schedule them for the wrong time, how do they react? If you are interrupted during the interview, what do they do or say? Any change to the norm is a great opportunity to see if a potential candidate is adaptable.
3. Would they be a team player?
How you can tell: Contrary to popular belief, introverts are not NOT team players, so first, remove your pre-conceived notions. Once you've done that, take them around and introduce them to the team.
How do they act, do they remember names or bring up topics that might be interesting to the new team member? While making small talk is not a prerequisite for any job, it's useful to observe if they really SEE the other team members or are simply focused on you, the interviewer. I usually "name-drop" some of my people during the phone interview to see if they bring it back up later. Again, I'm not of the school that everyone needs to be a team player ALL the time, but if you do need to know, this is how you can find out.
4. Do they ask meaningful questions?
How you can tell: I am a master BS artist. Many, MANY times, I have found myself not at all listening to someone and having to pull out some ridiculous question or response right out of you know where. So, it's pretty hard to pretend like you are paying attention to me if you are not. If a candidate just parrots your own words back to you, but slightly out of order, it's a guarantee they are paying very little attention.
Another indicator is a lack of specificity. If your candidate talks in broad terms about success, clients, lessons (all the usual job interview fodder), pull back and ask for really specific or one-off proof points or cases. A meaningful question to me is one where I (the interviewer) need to think for a minute before I can answer. That means not only are they paying attention, but are thinking through more sophisticated concepts than the one I put on the table.
5. Are they willing to acknowledge past mistakes and explain how they learned from them?
How you can tell: Every job interview has that fun question about when you screwed up. Articles have been written about how to overcome it and every recruiter you know has heard the "I think my biggest weakness is that I am a perfectionist," answer more times than she cares to admit.
But to me, this is a huge indicator of whether or not they will be a fit. Do they blame their boss, their team, their MOM? Is it the traffic's fault, the computer's fault, the inability to read directions? If they cannot give you a specific example of a time they failed and what they did to get back on that proverbial horse, they are either lying or unable or unwilling to accept responsibility for mistakes and that will KILL whatever team you put them on.