FAQs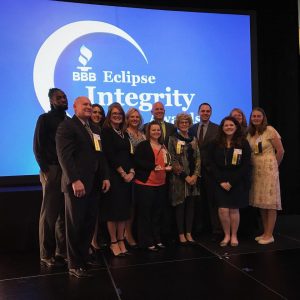 Here are some common questions we receive… and how we answer them.
Where can I find a job in Dayton area?
We work with well over 100 companies, and those companies are positioned all over the Miami Valley. A few of the biggest are in Dayton, Brookville, Centerville, Beavercreek, Urbana, Tipp City, Vandalia, Franklin and Moraine. We always do our best to place you close to home.
"Temporary" employees are just short-term fixes, right?
In truth, the term "temp" is outdated. We no longer refer to ourselves as a "temp agency," but rather as a "staffing company." There's a significant difference. Gone are the days when folks would show up to the local agency each morning and collect a paycheck for a single job later that afternoon. In reality, what we're doing is probably much different than what people are prone to imagining.
We give companies employees to try out on a limited basis. If an employee is working out then companies may extend a permanent job offer after 90 days. We handle everything until that job offer is extended. This process allows the company – and the employee – to feel each other out. One of the key analytics we study is our retention rate. In other words, we want our companies and employees to stick together. That's our goal.
You have factory jobs. Do you have anything else?

While it's true that staffing companies have specializations (BARRYSTAFF's is manufacturing), many agencies are capable of recruiting for many, many fields. At BARRYSTAFF, we have placed architects, engineers and chemists. We have an entire team solely dedicated to filling clerical positions. So while manufacturing is our wheelhouse, we'll never turn away someone looking for a communications position. Or graphic design. Or IT. We can help them too.
I want you to find me a job. Will it cost me?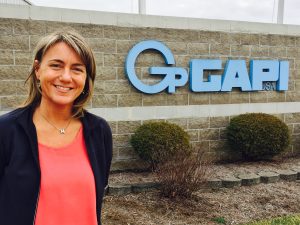 Job seekers pay nothing. Zero. Zilch. That's not how we make money. Instead, the companies we partner with pay us to help them find quality employees. No job seeker will ever need to pay a dime to a company like BARRYSTAFF.
Will I be stuck in an entry-level job forever?
The fact of the matter is that there is plenty of room for advancement in the jobs we hire for. Many of our placements have gone on to management positions.
Why do manufacturing companies work with staffing agencies? Does that mean they're not doing well?

This is one we have to push back against fairly often. We work with big companies and small companies. Some are international. Others are hyper local. They use us because it is time-consuming to search, interview and drug screen candidates. It's expensive. It cuts down on production. Advertising alone can run up a hefty tab. And these days, the job search is changing drastically from year to year. We live in a fast-paced digital world now, and our clients need to stay focused on what they're doing. More of them are trusting experts like BARRYSTAFF to handle this work. It's a specialized service during a time of rapid change.
Does BARRYSTAFF do anything besides staffing?
Our services don't stop with staffing. We're capable of working as a fully- functional HR branch for companies. It's just another amenity we're proud to offer.
What do you mean by "fully-functional HR branch?"

BARRYSTAFF can place an on-site supervisor within a company so that "temp" workers – again, we hate that word – have someone to talk to in person. If there are questions about schedules, pay, benefits, job performance or anything else, you don't have to call the office in Dayton or schedule a time to come in. They can walk down the hall and chat with one of our people working out of the same building they are.