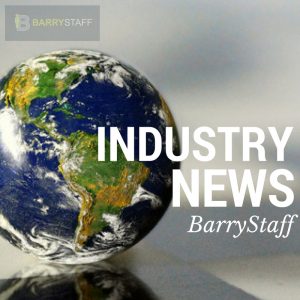 By Corinne Purtill
This article originally appear on Quartz at Work. Click here to read.
Parents: the advice you're doling out on how to seek and secure a job is bad. It's really bad. It's outdated and counterproductive. If you love your adult offspring and would like to see them succeed, you must cease and desist immediately.
Alison Green, a consultant who writes the popular blog Ask a Manager, has heard cringingly bad stories from adult children of misguided (but well-intentioned!) parents who don't realize that some tactics that worked decades ago are likely to backfire now. Quartz At Work talked with Green to learn the most common pieces of advice that job seekers can (and should) ignore.
Regarding that resume
Parent says: You know what you should do? Get some nice paper, print out your resume, and have it sent overnight. Or just go in there and hand it to the boss yourself!
Green says: "It used to be an impressive move, but it's no longer true that you should "pound the pavement" and show up in person to apply for jobs.
"First, nearly all applications are electronic these days. Many employers have no easy way to get hard copy materials (resume and cover letter) into their electronic application processing systems; they'd have to scan them in, and they don't want to do that for you. They want you to apply online using their system there. So showing up to hand someone your resume comes across as out of touch. (There are some exceptions to this, like restaurants, but for the most part this is all done online these days.)
"Second, job openings on average get far more applicants these days than they used to. That's probably a function of how much easier it to apply for jobs online now that you don't have to mail out resumes individually. And since employers are fielding hundreds of applicants for each position, they really don't want to deal with random applicants showing up in person and expecting to talk to someone; it would end up being hugely time-consuming. Employers have a system for screening applications, and they don't want you to circumvent it."
Following up
Parent says: Did you call to follow up? Well, call them again!
Green says: "This idea that you should show "gumption" to impress a hiring manager—things like call every few days to ask about your application or try to buy the hiring manager coffee—that stuff doesn't work. To the contrary, it alienates most hiring managers—and it can be really frustrating to be on the receiving end of that advice from insistent parents."
Carving a path
Parent says: You're making how much? As an assistant? Don't you know how many loans you have?
Green says: "There's a particular misunderstanding these days of how hard it can be for newer grads to find work in their field, and how so often you have to start at the bottom and work your way in however you can. Parents see their kids doing low-paying entry-level jobs and because they don't realize that will eventually lead to much better positions in the field the kid wants to work in, they sometimes panic and try to push them in a totally different direction.
"I also hear about a lot of parents doing a hard-sell on grad school, figuring that the kid will come out significantly more marketable—and not realizing that in a lot of cases, grad school will make the job search harder, if the field the kid is in doesn't place particular value on graduate degrees."
So then what?
Parent says: Fine, I'll butt out. But what's your plan?
Green says: "Really, the best way to show enthusiasm and fit for a job is by having a resume that shows a track record of achievement in things relevant to what the employer is looking for, and writing a personalized, engaging cover letter that truly speaks to why you'd excel at the job (i.e., not one that just repeats the contents of your resume). It's a boring answer, but it's really the one that works the best, at least with good employers."