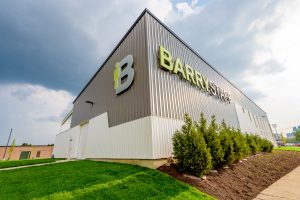 If you're an active job seeker or simply looking to expand your career horizons, many experts say that in today's market, working with a recruiter can give you a substantial leg-up.
Combining new technology and staffing expertise to speed up and simplify your job search, these benefits may account for why the staffing and recruitment industry is growing substantially.
Here are five reasons to consider working with a staffing agency, from the experts at Randstad US, a human resources consulting firm.
• Access to "hidden" jobs. Recruiters are often tasked by companies to hire for positions not advertised publicly. The only way to find them is through a staffing agency. Often, these positions are the most sought after in the marketplace, and in some of the most desirable workplaces.
• A huge number of companies rely on them. As the economy embraces an "on-demand" workforce, more employers are turning to staffing firms who use emerging job search technologies alongside their human instincts to deliver the best-fit talent they seek. In fact, more than eight in 10 employers (82 percent) at least somewhat agree that by 2025, their reliance on staffing/recruiting partners will increase, according to Randstad's Workplace 2025 study.
• Recruiters can be your career agent. Wading through hundreds of online job boards, company ads and social media sites can be complicated, time-consuming and frustrating. You don't have to go it alone. A recruiter can help you with your job search, enhance your resume, provide career advice and more. The best recruiters look beyond your resume to understand your career goals, workplace expectations and values to identify the best-fit jobs for you within the digital landscape.
• Not just for temps. Many people assume staffing agencies only offer temporary positions. Recruiters are often asked to search for full-time, permanent and temporary-to-hire positions across a wide range of industries. Even those who begin working as a temporary employee are often hired permanently after proving their value. In fact, the Workplace 2025 study says 56 percent of companies say many of the top talent in their company began as temporary workers.
• It's free. There aren't many things you can get for free these days, but the many benefits of working with a staffing company are among them.
"Be sure to work with a recruiter who is passionate about helping you reach your potential," says Jim Link, chief human resources officer, Randstad North America. "They should play the role of trusted human partner in today's technology-driven world to ensure you are recognized as an individual, not just another resume."
Given that more than half of employers (51 percent) named staffing/recruiting firms as their most effective method for finding full-time and contract workers, job seekers should consider taking advantage of this resource to improve their job search chances.
Read the original article on valleymorningstar.com by clicking here.