BARRYSTAFF Interviews Dozens at Job Fair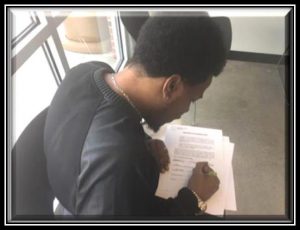 When the decision was made to hold a job fair at the newly-opened BarryStaff office in Springfield, expectations were kept in check.
There were several unknowns.
Did people know about the new office? If not, were they willing to find it?
Luckily, there was nothing to worry about.
Roughly 25 people interviewed over the span of a few hours. More than 50 percent of the applicants interviewed were qualified to fill positions at Clark County area companies.
Within the next week, BarryStaff had three people already on the job. Five more were awaiting interviews.
One applicant was placed the day of the job fair.
"I took all the applications to a couple new customers," said BarryStaff's Pam Bartee. "I also have after-work functions that I'm hoping will benefit."
One man, who said he saw advertisements for the job fair in the newspaper and on TV, said people are willing to do anything to work.
"There are a lot of good workers who aren't working," said Carl Quesinberry. "Springfield needs something to get going."
BarryStaff is currently in the middle of planning another job fair, this time at the company's headquarters in Dayton. Details will be released as plans are finalized.
Check out this short video of the Springfield job fair.
BARRYSTAFF Celebrates One Year in New Facility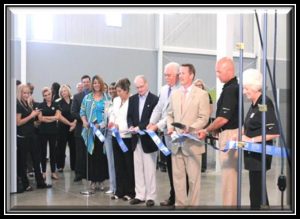 Call it a milestone in BarryStaff's commitment to the downtown Dayton area.
The company's brand new 13,000-square-foot facility opened June 1, 2015 on Webster Street. One year later, BarryStaff continues to work with local companies to supply industrial, clerical and permanent job placements.
BarryStaff is also the only business in Dayton licensed to screen travelers for the TSA Pre-Check program.
"Our new facility has allowed us the space to better serve our applicants and expand our services to our clients," said President Doug Barry.
The Pam and Warren Barry Community Room also opened in 2015. To date, more than 50 businesses and organizations have requested to utilize the room for off-site meetings. With enough space for 80 people, white boards and an exquisite view of downtown Dayton, BarryStaff is proud to serve business professionals on its home turf.
The company has operated from three other downtown locations since 1982.
Check out this short video of BarryStaff employees at work.
Employee Spotlight: Kaytee Ryan of Active Electric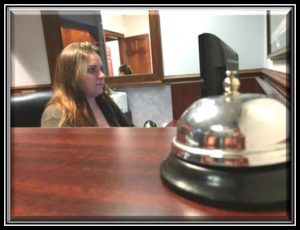 Last year Kaytee Ryan moved from Denver to Dayton. She needed a job, but application after application went unnoticed for some reason.
Her online pursuit led her to BarryStaff, and the staffing agency became one of her first stops once she got to Dayton.
"I got a good vibe from everyone," she recalled.
Ryan now works as an administrative assistant with Active Electric in Moraine. She was full-time after 90 days and she's been with the company over a year.
"I'm definitely staying here," she said. "This will be my second home for a while."
At a time when so many job seekers struggle to stand out above hordes of other applicants, Ryan said she felt relieved when BarryStaff offered to send a video resume to clients. Videos are kept short – 60 seconds.
"I think it sped up the hiring process," Ryan said. "Everything seemed seamless."
Check out this short video that shows how a video resume is made.
Client Spotlight: Steve Jones of ASPM
Waynesville native Steve Jones has been with ASPM for 18 years. He now serves as the plant manager in Vandalia.
Roughly 100 BarryStaff employees work under him. What's more, a BarryStaff recruiter has remained on site for a handful of years. The goal is to ensure immediate communication with one of the company's longtime partners.
What makes BarryStaff different, according to Jones, is the longevity of BarryStaff employees.
And longevity is important to Jones. Eighty percent of upper-level employees at ASPM held entry-level positions at one time.
That means current employees should take note.
"We want them to understand the opportunities at ASPM," he said. "It's easy to get wrapped up in leaving for a quarter raise. But if they stay, they'll find themselves promoted to different positions.
"Stay with us and we'll give you a career," he said.
Check out this short video of life inside ASPM.
Acknowledgements
Random Business Fact: Wal-Mart averages a profit of $1.8 million every hour.